Girls on the Run
Visit MCA's Girls on the Run (GOTR) fundraising page to learn more about this year's charitable initiative. Please consider making a donation to help us reach our goal of raising $5,000 for GOTR – donations may be given to your Campus Director or made online via the fundraising page.
Your generous contributions will allow us to provide 20 girls in underserved areas of NJ with the opportunity to join a GOTR program in the spring. The Montessori Children's Academy Family of Schools and Services will match up to the first $2500 donations. Thank you for joining us in supporting this great cause!
Go to MCA's Girls on the Run Page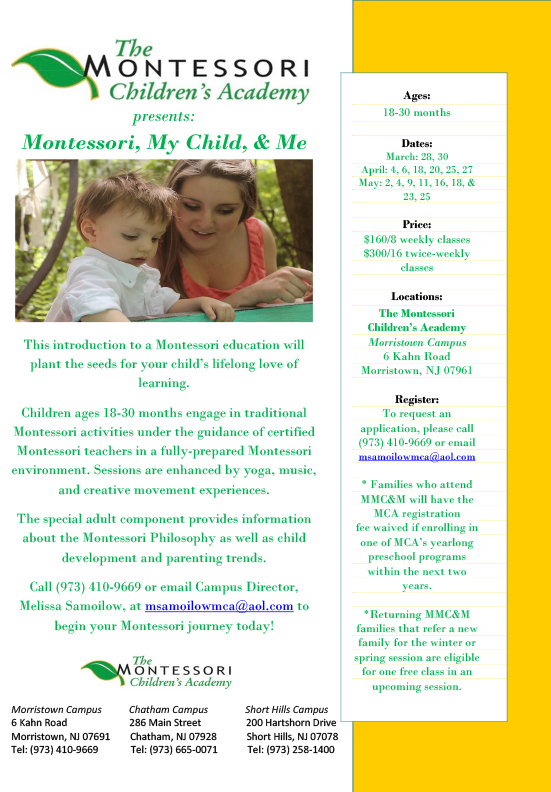 View Morristown flyer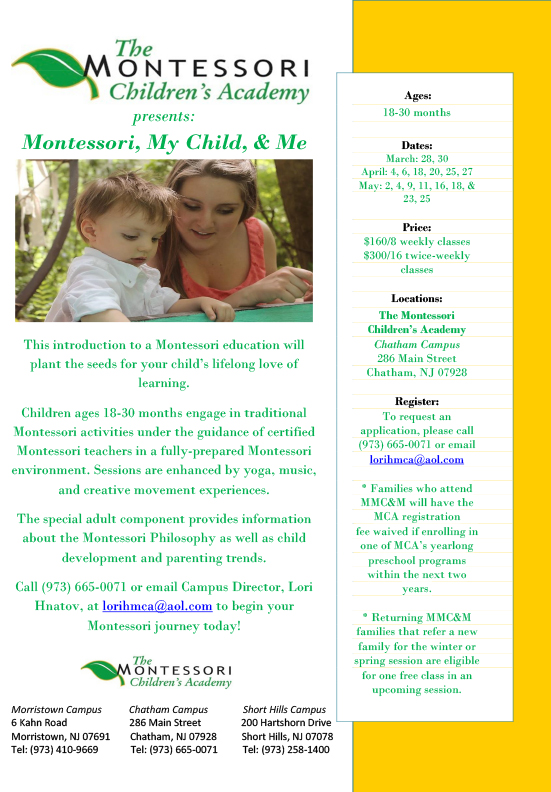 View Chatham flyer
MCTD Teacher Education Program Now Accepting Applications
Montessori Center for Teacher Development (MCTD), is currently accepting applications for the next cohort of its Teacher Education Program, which will begin in June 2017.
To submit a completed application or to obtain further information about our Teacher Education Program, contact us at MC4TD@aol.com.
Morristown Campus Open House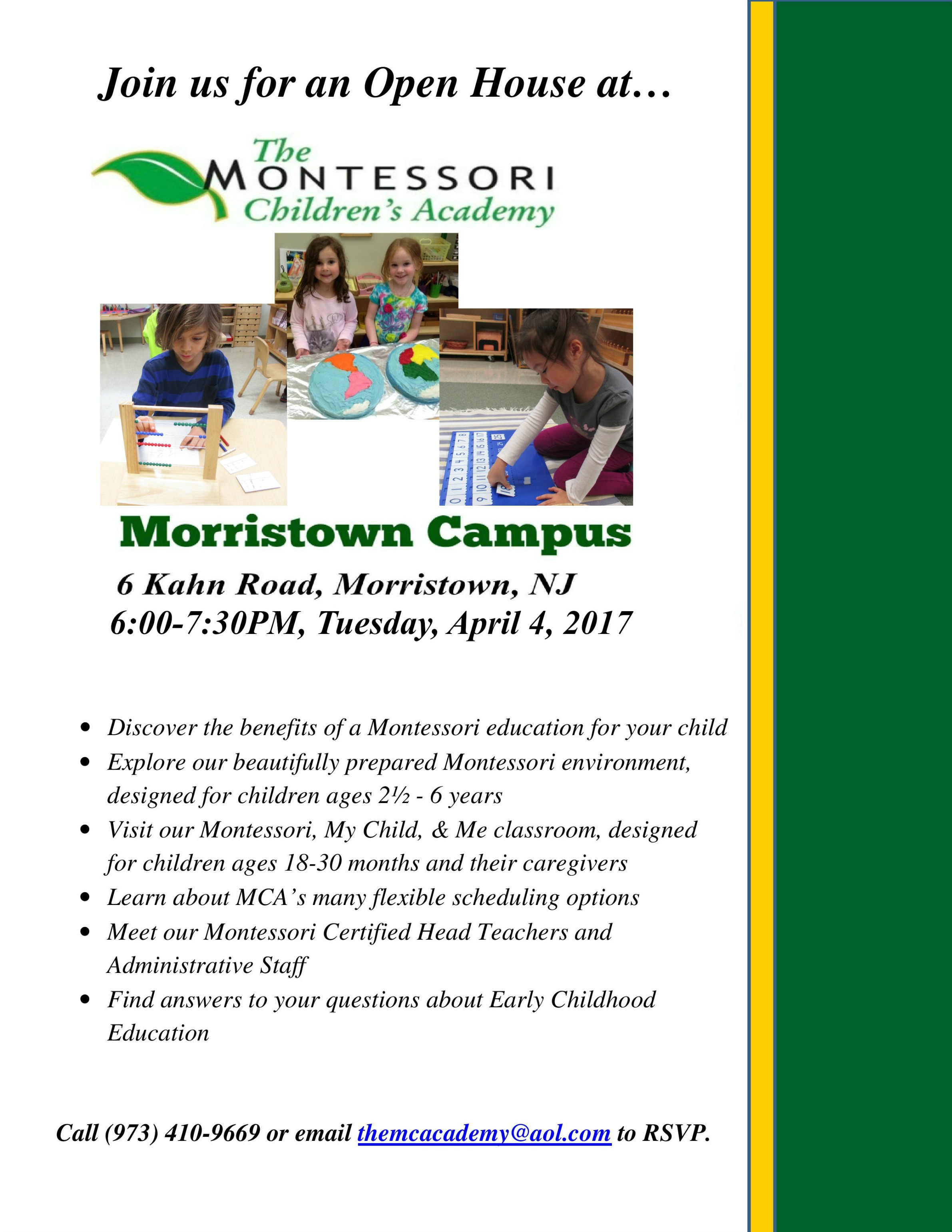 View Open House flyer
MCA presents: "An Evening of Health and Wellness" with Julia Erickson, Carrie Donegan, & Sheila Gargiulo
Join us for "An Evening of Health and Wellness" and discover how you can obtain peace, beauty, health, and success in a world filled with stress. Learn interactive mediation and yoga strategies for both adults and children, and discover the calming effects of essential oils. You'll even have the opportunity to make and take home your own hand sanitizers using essential oils.
Wednesday, May 3, 2017
6:30 to 8:30 PM

MCA Morristown Campus
6 Kahn Rd.
Morristown, NJ 07960
Please call (973) 410-9669 to RSVP.
*Childcare will be provided during the event upon request.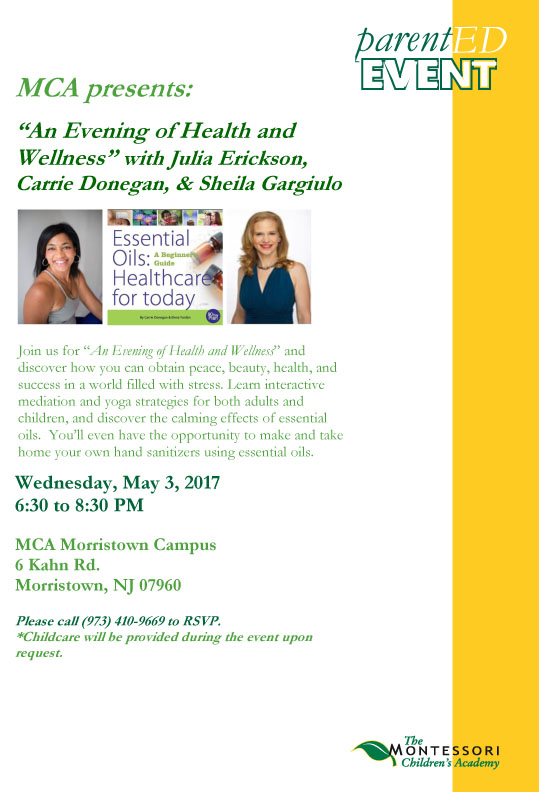 View flyer